FIUTS Photo Contest
Winners of the 2017-2018 quarterly photo contest
Spring 2018 Winner: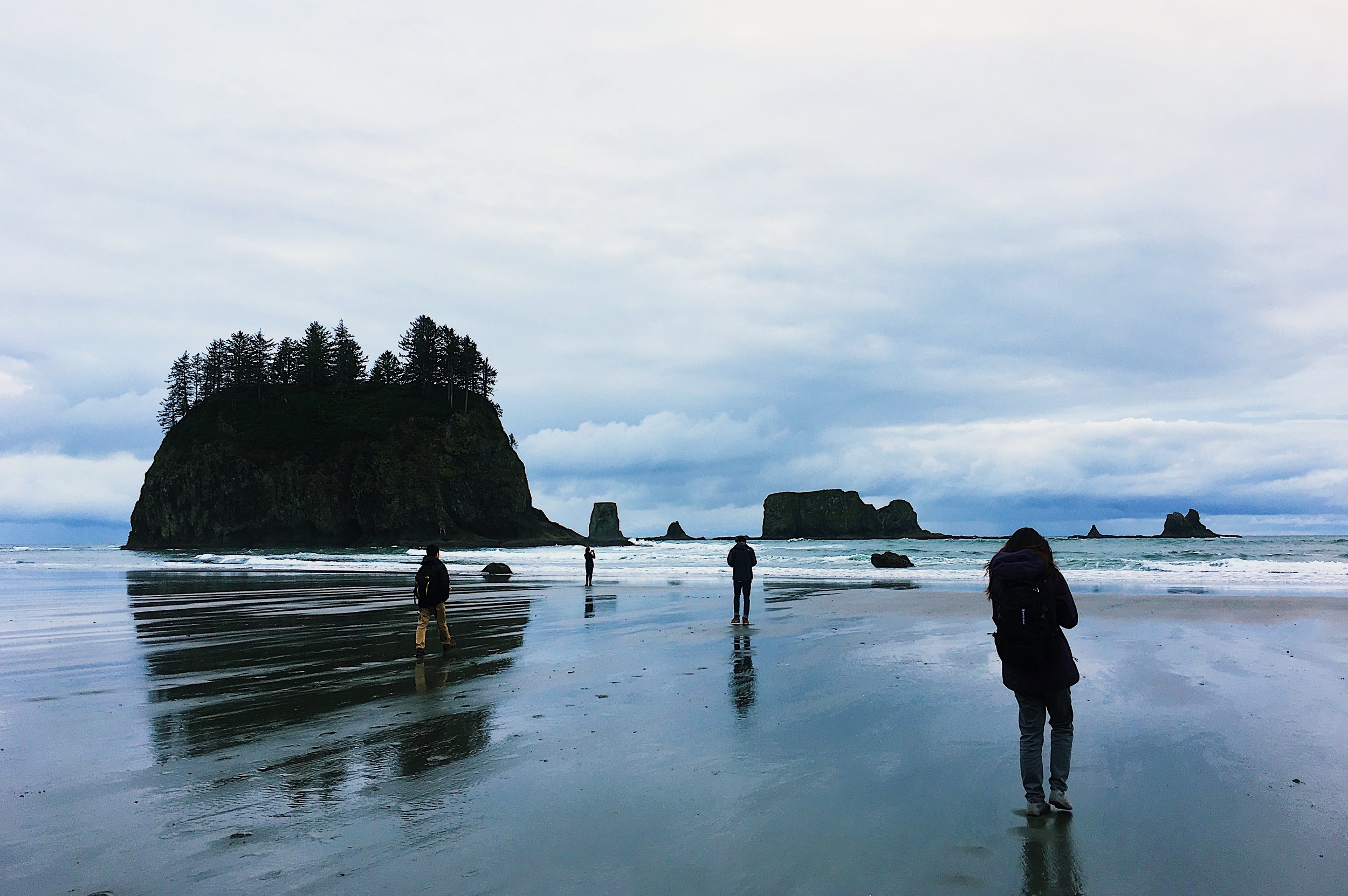 Venturing out by cJay Hon
This was taken during the Olympic Global Getaway trip and reminds me of the way that so much about FIUTS is based on one's willingness to take risks and grab opportunities despite whether or not you're doing it with close friends. It takes on a form of trust that the destination will be worth it, as seen here as students from different backgrounds find themselves exploring the beach after traveling a hundred miles from the comfort of Seattle, mutually walking towards the waves and embracing the moment they find themselves in. Not strangers uncommon but new acquaintances who now have stories to share.
The photo was taken during FIUTS`s skiing trip to Stevens Pass. My friend and I decided to go to the intermediate level for a try. But when we got off the lift and, step by step, moved to the edge of the skiing slope, we were shocked. It was almost 90 degrees down. We were so scared that could not even move closer to the edge. However, I saw some students who came with us and a lot of people skiing down skillfully without hesitation, thinking how fearless they must be. So I took this picture. What was interesting was that my friend and I were also sort of "fearless" because we finally called up all our courage and asked the staffs who operate the lift if we could take the lift down to the safe ground.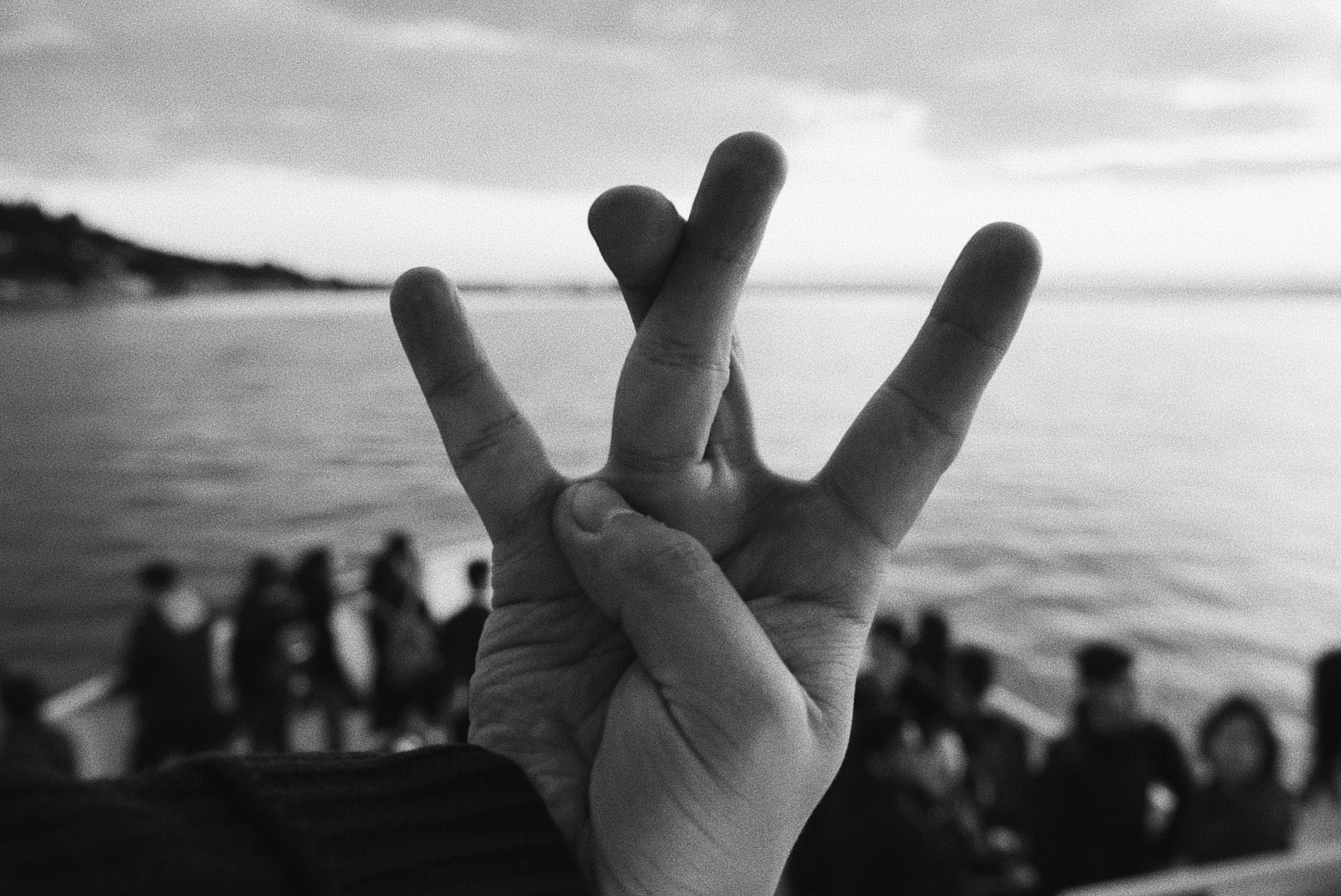 A pack got your back by Apichai Yavirach
This photo was taken during FIUTS boat trip event 2017. This is an awesome picture to me not only because it has a very cool "W" hand sign at the center, but there are also international students hanging around as a background. It can convey the meaning that no matter where you are from or who you are, we are all welcomed here to get connected to each other and to learn more from your new friends in our new home, University of Washington. By looking at this picture, It is definitely what FIUTS have been working for, right? :)