New Interns
From Tokyo, Japan
Year: Senior
Major: Economics, with a focus in Behavioral Economics
Role at FIUTS: Intern
Hi, I am Misaki. I am a senior student from University of Keio in Japan. I've just started the internship at FIUTS to learn about how to facilitate events and gain leadership skills. I really like to travel and get to know different cultures by making friends from all over the world. I am looking forward to learning about your home country culture!
Middlebury Institute of International Studies (MA) Expected Dec. '18
Hometown: Mercer Island, WA
Role at FIUTS: Practicum Intern
Jacob went to UW as an undergrad, majoring in Japanese and Asian Studies, and was an intern and facilitator for FIUTS in his junior and senior years. Since then he has studied abroad in Japan and Korea, and taught English in Japan for several years. He hopes to go back to work in Japan someday to help contribute to making international exchange experiences the best they can be.
Outside of work Jacob enjoys writing music, basketball, playing games, reading, and studying languages.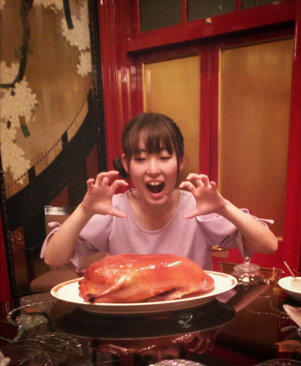 Hometown: Ibaraki, Japan
Year: sophomore
Major: Global study
Hi, I am Ami Takahashi. I am in my Sophmore of Ochanomizu University, which is in Tokyo. I specialize in global study and particularly multicultural communication. That is why I chose FIUTS as an internship. I would be happy if my learning of global study is useful for students coming to FIUTS.
I can't wait to say hi to you!
Hometown: Zhejiang, China
Year/School Level: Junior
Major: Communication
Hi everyone I'm Molly. This is my second year in U.S. and I fell in love with America the second I got here. Mainly because everyone is so nice and welcoming. The culture is very inclusive. All these makes life here full of surprises and happiness. To get to know American college life, I started taking part in FIUTS events and activities ever since the school began. It's a lovely place to meet new friends from all over the world, so I decided to stay and intern at FIUTS office. If you are interested in knowing some activities you can take part in or need any help about college life, come to FIUTS office and I'll tell you all about it.